Home
Membership
Journal

Publications

Talks
Newsletter
Durham County Local History Society Publications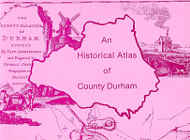 The Society publishes original research on a wide range of local topics, with new publications being made available to members at reduced prices.Titles and prices of available publications (including special offers for members) can be accessed by clicking here. Journal 77 has recently been published. See our Journal page for details. An Historical Atlas of County Durham, which is a major contribution to the history of County Durham published in 1992, is still available for sale at 6.00 GBP + 2.50 GBP postage and packing.
---
Another significant achievement - the Durham Biographies series, published in six volumes between 2000 and 2009 - is also still in print.
Click here for a cumulative index to Durham Biographies.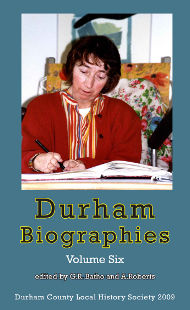 The Editor welcomes proposals for new publications and you can contact him by clicking here
---